About Hank Parker 3D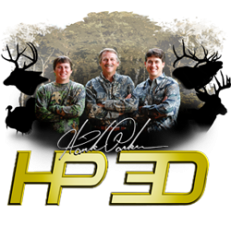 Accomplished professional angler and avid outdoorsman Hank Parker and two of his sons, Hank Jr. and Billy "Catfish" Parker, have teamed up to create "Hank Parker 3D." The Parkers travel all over the country and abroad hunting big game.
Booner bucks, monster bull elk, great mulies and strutting longbeards are all on the list and none of them are safe. The hunting show features numerous action-packed hunts, some heart-breaking misses, practical jokes and much more!
Even with all of Parkers' awards and successes, they are still regular guys whose charm and wit make you realize how much they truly love people and sharing their passion for the outdoors. So, join the Parker family on "Hank Parker 3D" airing on NBC Sports, Pursuit Channel and Wild TV.
Hank Parker scored big in Canada on this impressive black bear during a hunt in
October 2011.
Hank Parker Jr. was heavily involved in NASCAR racing before his venture into hunting for a living. Parker Jr. ran in Craftsman Truck, Nationwide and Sprint Cup series during his career.
Billy "Catfish" Parker competed in the NASCAR Nationwide Series during the 2000-2001 season and again in 2004. Like his brother, Hank Jr., and father, Hank Sr., Billy's love for the outdoors brought them together to form "Hank Parker 3D."