About the Parkers
HANK PARKER SR.
Bryant Gumbel, former host of "CBS Morning Show," best described Hank Parker when introducing him as, "The rod-and-reel answer to Michael Jordan in popularity and talent." Hank has enjoyed a storied career in the world of competitive bass fishing and outdoor television programming. His accomplishments on the world's premier competitive bass fishing trail support the fact that he is one of America's greatest bass fishermen to ever compete. His fishing television show, "Hank Parker's Outdoor Magazine," is among the most popular on television today and continues to entertain and educate viewers of all ages and skill levels.
A Storied Professional Career
Hank's professional career began in 1976 when he fished the National Bass Association Tournament Circuit where he won the organization's national championship during his first year. The following two years he fished the National Bass Association and American Bass Association trails. Hank then made the move to the national stage by fishing the Bass Angler's Sportsman Society (B.A.S.S.) Tournament Trail with help from newly acquired sponsors.
His move to B.A.S.S. spelled success due to the fact that he won the Bassmaster Classic in 1979 and 1989. Also, he was the first angler to win a B.A.S.S. Grand Slam which includes winning a B.A.S.S. qualifying tournament, Bassmaster Classic, B.A.S.S. Angler of the Year title and B.A.S.S. SuperBass Tournament. Amazingly, he earned a payout in 76 percent of the B.A.S.S. tournaments he fished.
Hank lives in Union, S.C., with his wife, Martha.
Hank and Martha Parker and their grandchildren include: (standing left to right) SaraBeth, Madison, Alex, Anna
and Boone, (seated left to right) Jake, Ashlyn, Ellie, Cade, Lilly and Alec.
HANK PARKER JR.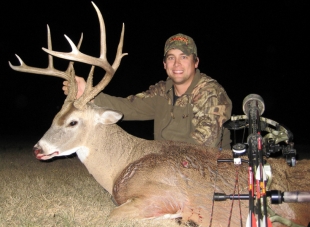 Growing up as the son of an outdoor celebrity, Hank Parker Jr. has share his father's passion of the outdoors from childhood. However, Hank did not start his professional career in the outdoors, but rather he began by driving racecars in 1996 in the NASCAR Slim Jim All Pro Series.
In 2001 he received an opportunity to drive for Cicci-Welliver racing and sponsor GNC in the NASCAR Nationwide Series where he won his first race at California Speedway and followed it up the next year with a win at Pikes Peak Speedway in Colorado. Hank Jr. has raced in all three NASCAR top touring divisions which include Craftsman Truck, Nationwide and Sprint Cup series.
He has raced for Ray Evernham in NASCAR Sprint Cup action, Chance 2 Motorsports owned by Dale Earnhardt Jr. and Rousch Racing. Along the way, he had the good fortune to work with companies such as Microsoft, Stacker 2, GNC and United States Marine Corps.
Now retired from racing, Hank Jr. has taken his passion of hunting and is a co-host of "Hank Parker 3D" airing on NBC Sports, Pursuit Channel and Wild TV. He has co-hosted the mini-series "Hunt Like a Parker" which aired on ESPN Outdoors with his brother, Billy "Catfish" Parker and his father Hank Parker. Hank Parker Jr. is a co-owner and the creative media director of Dry Creek Productions which produces "Hank Parker 3D." Hank Jr. lives in Denver, N.C., with his wife, Wendy, and children, Alex, Madison, Boone and Cade.
Listen to Hank's podcast where he shares his story of finding his identity in Christ. The podcast is titled Guest Speaker. Check it out here.

BILLY 'CATFISH' PARKER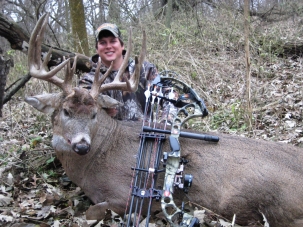 Billy Parker grew up in Denver, N.C., as the son of an avid outdoorsman. He and his brothers found themselves spending most of their time in the outdoors where some of their favorite memories were made while spending time at their family farm in South Carolina hunting whitetail deer and wild turkey. Hunting, fishing and shooting bows with their dad started at an early age for the Parker sons.
As teenagers, Billy and Hank Jr. found themselves involved in stock car racing as a hobby but it quickly grew into a passion. Billy started off as a mechanic and fabricator working for his brother, Hank Jr., and other race teams. It wasn't long before he had worked his way into the driver seat and competed in the NASCAR late model stock racing series which competes all over the Southeastern United States.
Billy won several races during his late model-racing career which earned him an opportunity to race in the NASCAR Nationwide Series. He raced for team owners such as Ed Whitaker Racing, P.P.C Racing and Rusty Wallace Racing. Billy competed in the NASCAR Nationwide Series during the 2000-2001 season and again in 2004. When Billy reached his eighth year in racing he started getting back to his roots of hunting and enjoying the outdoors.
Along with his brother, Hank Jr., they collectively decided to leave their racing careers behind. They teamed up with their dad and started "Hank Parker 3-D" which airs on the NBC Sports, Pursuit Channel and Wild TV. In 2009-2010 he also co-hosted "Hunt Like a Parker" which aired on ESPN Outdoors. Billy lives in Statesville, N.C., with his wife Laura.